Exalted: The Jade Standard
THE JADE COURT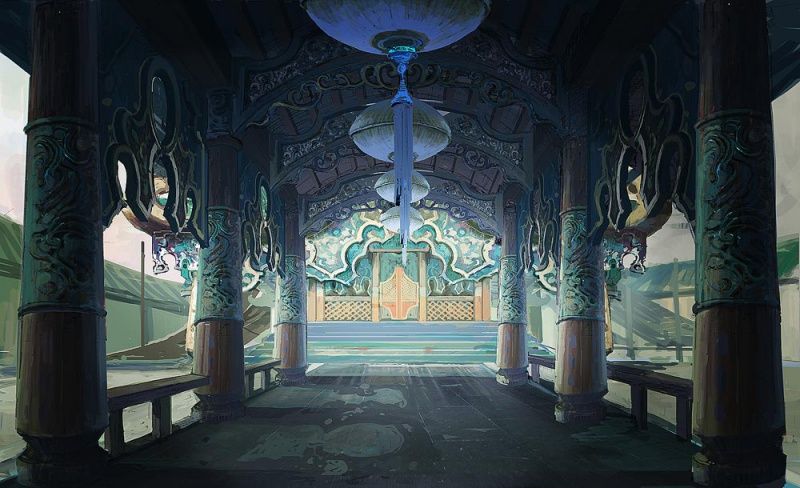 HISTORY

OF

THE

JADE

COURT

/

THE

PATH

OF

JADE

/
the sweet smell of Incense permeates the Sandstone courtyard. surrounded by the traditionally low stone walls the immaculate Zen garden encircles a misty coy fish pond heavy with the presence of the spirits. on either side of the garden rows of brilliant cherry blossoms mark the path to the common room with softly humming wax paper lanterns. just beyond the coy pool drawing a line to the wooden sliding doors is a rare Ironwood walk with a high canopy of roofing cooling the sun from your forehead, catching the warm breeze that passes through the wooden pillars. Stone carvings of polished jade accent each pillar at eye level in such a refined and natural way that they are noticed but never draw your eye or attention needlessly. as you approach the door each of the ivory bell lanterns Chime a single chime in harmony with your essence pattern and softly fall silent as you pass from underneath them. five modest steps bring you up to the door which slides open casually for you, incited by unseen leased spirits.

welcome to the jade court. a place where the spirits often visit to have tea with the scion of the dragons, a place where the heralds of the dynasty come to find capable champions with a mind for change and action, a place you have come to call your home….
WHAT

WILL

YOU

FIND

HERE

:
REPUTATION

/

SPOILS

/

ACHIEVEMENTS

/

MAIL

BOX
Here at the jade court you will find a tone of information relavant to your intier party. Money, resources, spoils of war, you'll find it all here.

1.) reputation: the jade court has its own background ratings that represents the parties reputation and resources as a whole. any member of the court can choose to use these background when making rolls.
2.) Spoils: from time to time on your journeys you will acquire artifacts, treasures, and manse that will be stored here instead of on your personal sheet. should a player choose they can sign out these treasures for personal use and return them at their leisure.
3.) achievements: any titles or achievements completed by the party or individual members will be listed here for all to see.
4.) mailbox: the mailbox contains interactions between npc's and your characters from anywhere in creation. this may include responses from contacts you have parleyed for information, notification from you house about events of importance, and convergences between you and potential allies or enemies.